Music Resonates, Spirits Soar: The Collaboration between REV and Firefly Distillery
October 23rd, 2023
It was a year of change and challenges when Firefly Distillery made the decision to pack up its roots on Wadmalaw Island and set sail for the neighborhood of Park Circle in North Charleston. But as with any great adventure, the story begins long before the move, on a piece of land with a rich history.
You see, the land that Firefly now calls home was once owned by the Navy back in the 1940s. It served as a base, a place where brave servicemen and women worked tirelessly to protect our freedoms. However, after Hurricane Hugo unleashed its fury in 1989, the government repurposed the area as a public works transfer site, leaving behind a neglected corner of town.
"The Navy base was a big industry for Park Circle, and when the Navy base left, it left a void," said Jay Macmurphy, general manager and head distiller of Firefly Distillery. "We could see that Park Circle was becoming an epicenter for artists and creative individuals, and as creatives ourselves, we could really relate and so we moved here."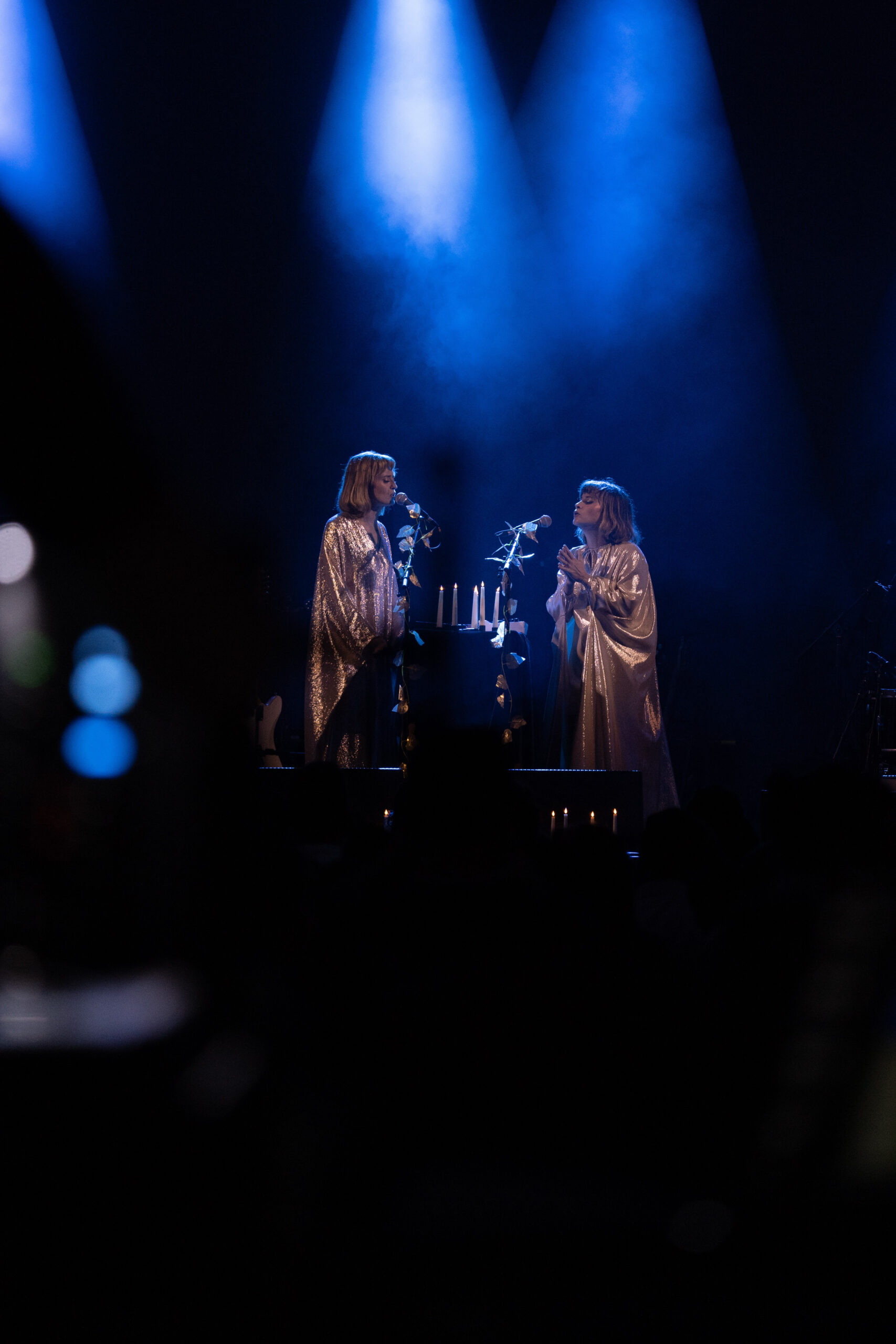 So, in February 2020, they made their move, ready to turn the page on a new chapter of their journey. Little did they know that the world had other plans. Just a month later, a new force would sweep across the globe, leaving no aspect of life untouched. COVID-19 had arrived, and Firefly, like so many others, suddenly found the comforting rhythms of their daily lives disrupted.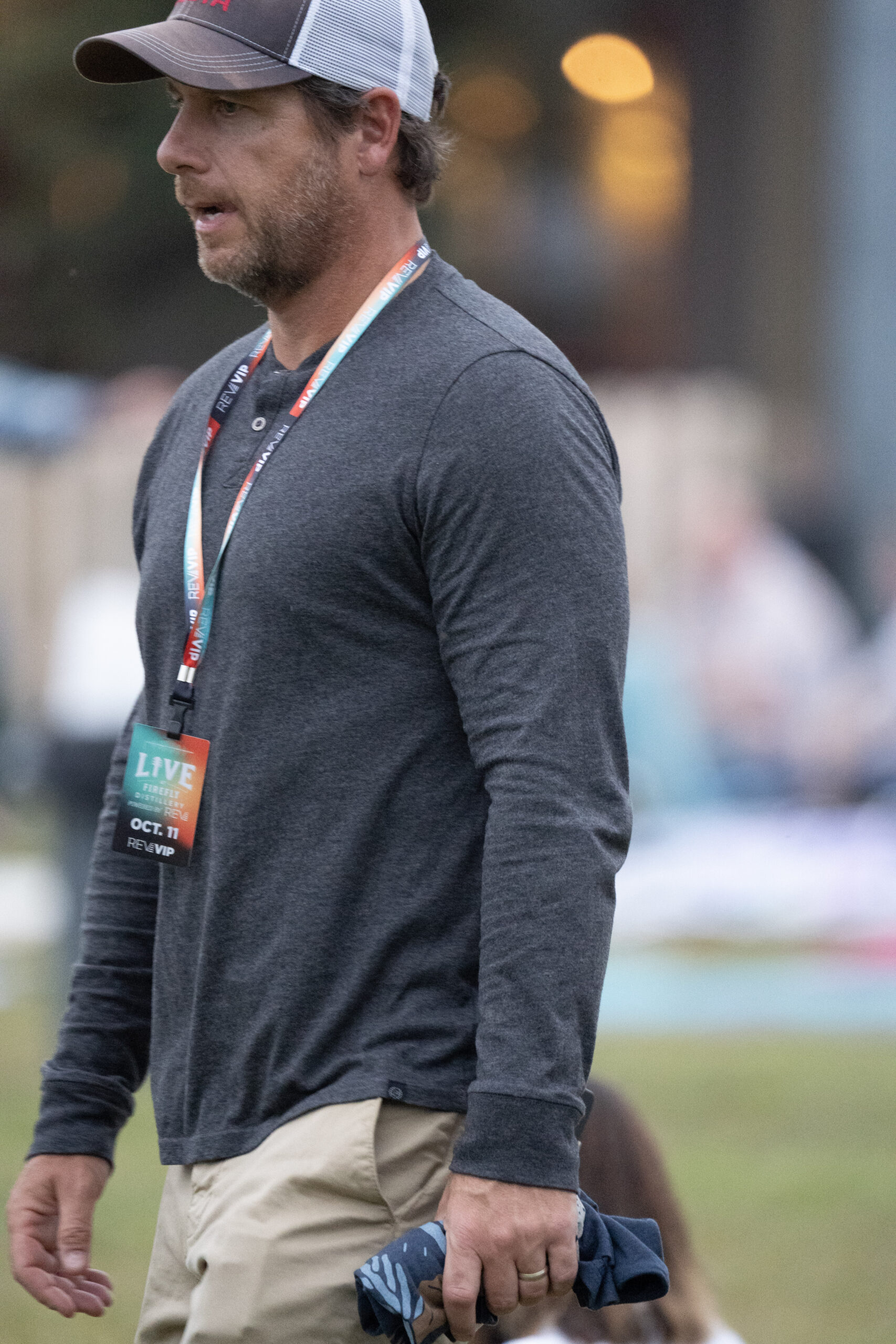 Harnessing the Power of Music
But amidst it all, a harmony began to emerge. REV, a credit union with beginnings on what is now Joint Base Charleston, stepped in as a sponsor, joining forces with Ear for Music, a local entertainment agency, and Firefly to create something remarkable – the Safe Sounds concert series. This concept became the first socially-distanced concert experience in Charleston, a testament to the power of unity amidst the isolating grip of the pandemic.
"Even though the world was shifting around us, we were still seeking some semblance of normalcy," said Jason Lee, President and CEO of REV. "I've learned that music has the power to bring you to a place of happiness. When the pandemic hit and our homes felt like prisons, what better way to break free and get to that joyful space than through a concert, all while doing it safely?"
From June 2020 to June 2021, the Safe Sounds concert series orchestrated over 40 concerts, each one reminding us that even in isolation, the power of human connection could not be stifled. What had begun as a gathering of
500 attendees in Safe Squares, designated areas spaced apart on the sprawling 4-acre field at Firefly's newly revitalized location, gradually evolved into a movement that could no longer be contained. The demand for these transformative experiences surged, and capacity was expanded to accommodate up to 750 individuals, as the shows continuously sold out.
The Safe Squares, which provided four tickets within its 10×10 dimensions and were meticulously separated from one another by an 8-foot distance on all sides, had become islands of hope.
"It was an outlet to relieve the day-to-day stress of what was going to happen and what had already happened," said Rob Lamble, promoter at Ear for Music. "Being able to come out and express your feelings during a show is part of what is cool and magical about music. I feel like everyone needed that outlet, especially during that time."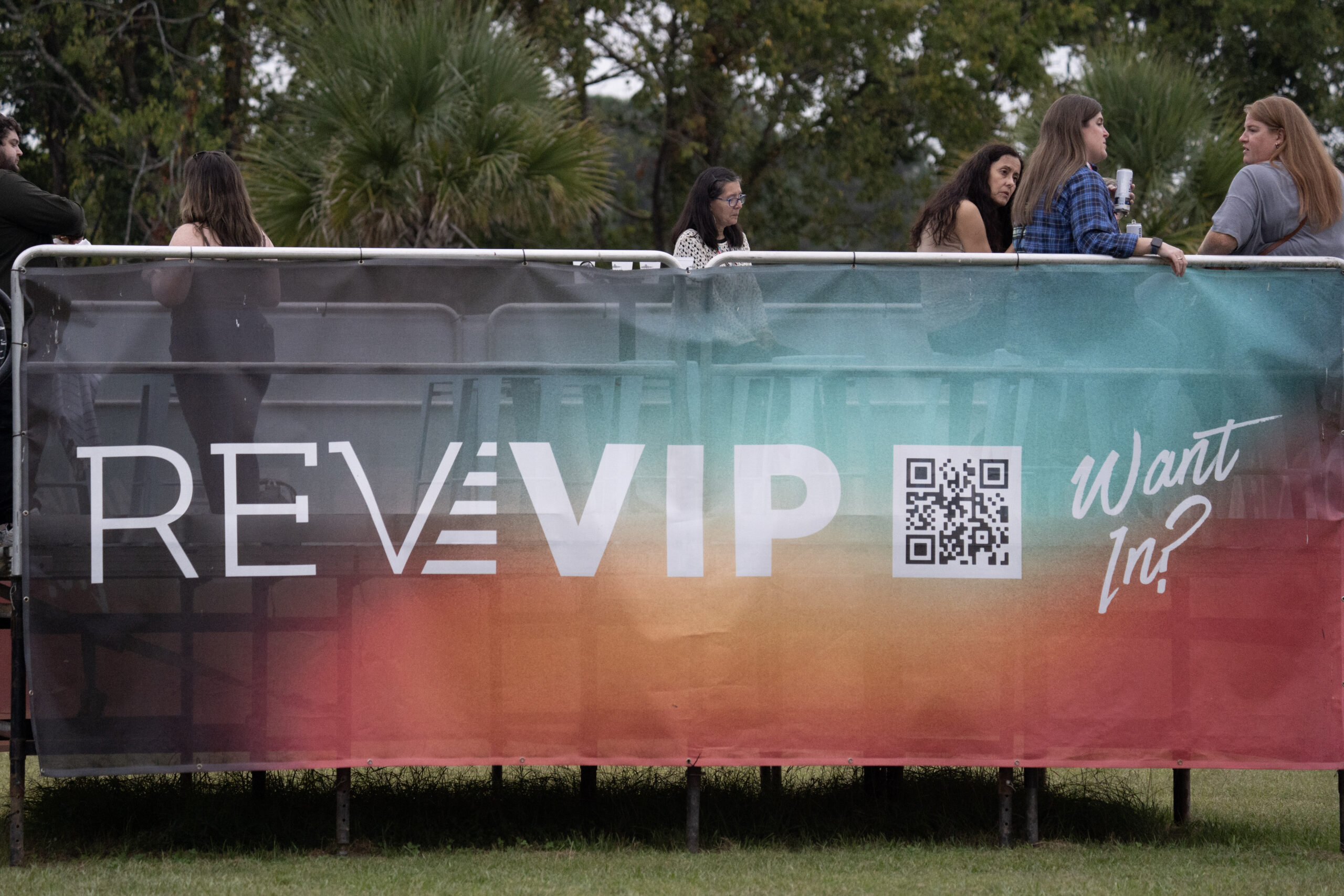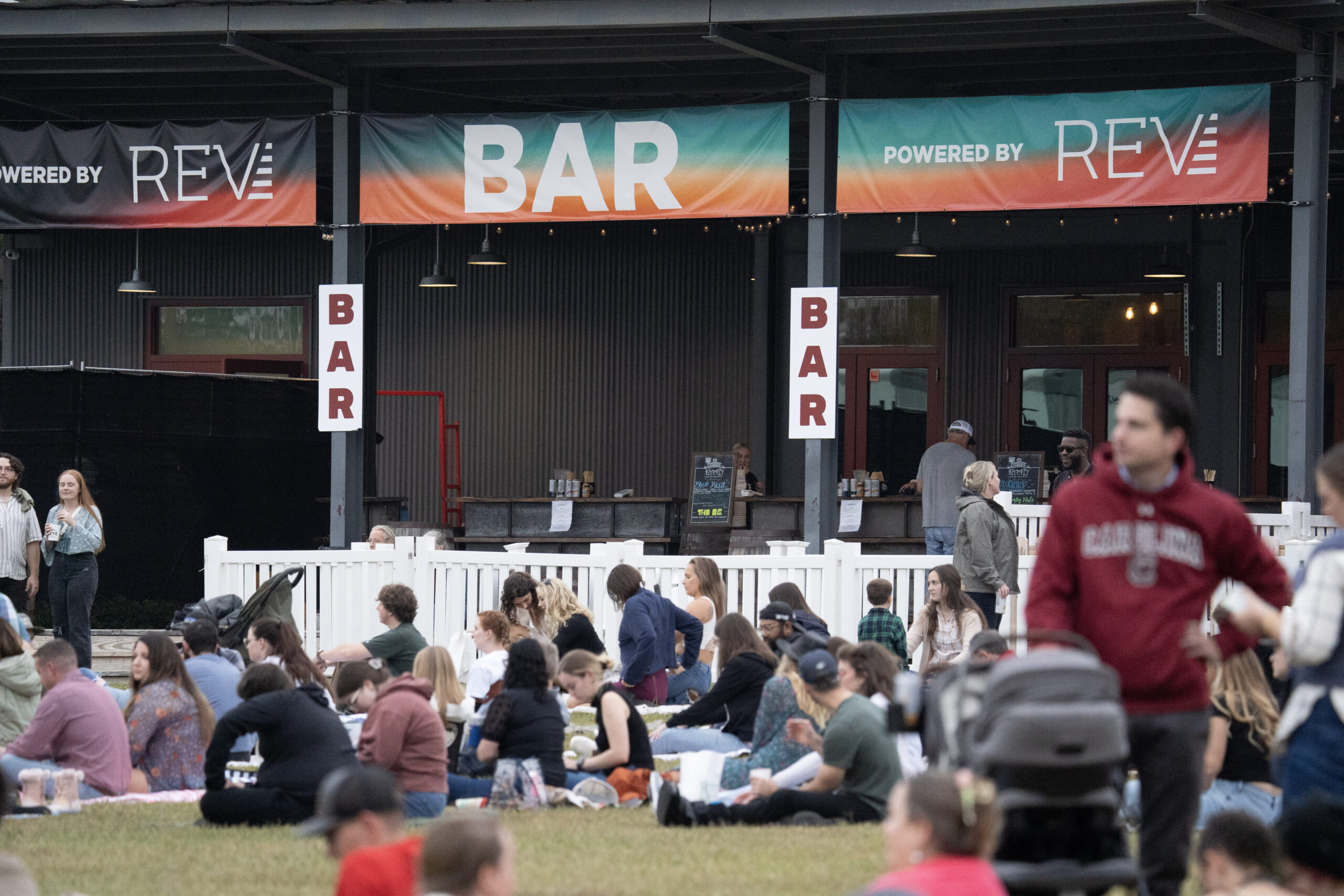 A Collaboration Aligned in Impact
Safe Sounds had emerged as a refuge of joy and shared connection. However, behind the scenes, this series had a profound and far-reaching impact. At the peak of the pandemic, non-essential businesses were forced to close their doors, leaving countless individuals without steady employment.
"All of the artists were ready to get back to work," Lamble said. "Everybody from the band to the stage crew, the security, the staff that runs the box office, the bartenders. Nobody was working. It's like a small army. The people that bring the bathrooms, sinks and showers out. Techs that help set up the stage sound lights, union stagehands. It put a lot of people back to work, which was very much needed."
And it was with the support of REV that this small army of workers remained employed during a time when many of us were facing uncertainty.
"It is both humbling and gratifying to know the impact REV has had on people's lives. Not only from helping people retain their jobs, but also creating a place of joy and relief through music," said Lee. "Despite the scary realities of COVID, we brought people together, offering solace and a brief respite from their fears. The ability to provide moments of happiness and connection is the purpose of it all."
Lee is not alone in his sentiments.
"We are 100% aligned in supporting the community around us." Macmurphy said, "Providing a high tide to lift every boat. We are absolutely aligned with REV there." Macmurphy indicated that Firefly was able to remain in operation as an essential business, due to its classification as an alcohol distributor. With approval from the Food and Drug Administration, they quickly pivoted to producing hand sanitizer, donating it to area hospitals, the military, and teachers who sought a moment of respite at their doorstep.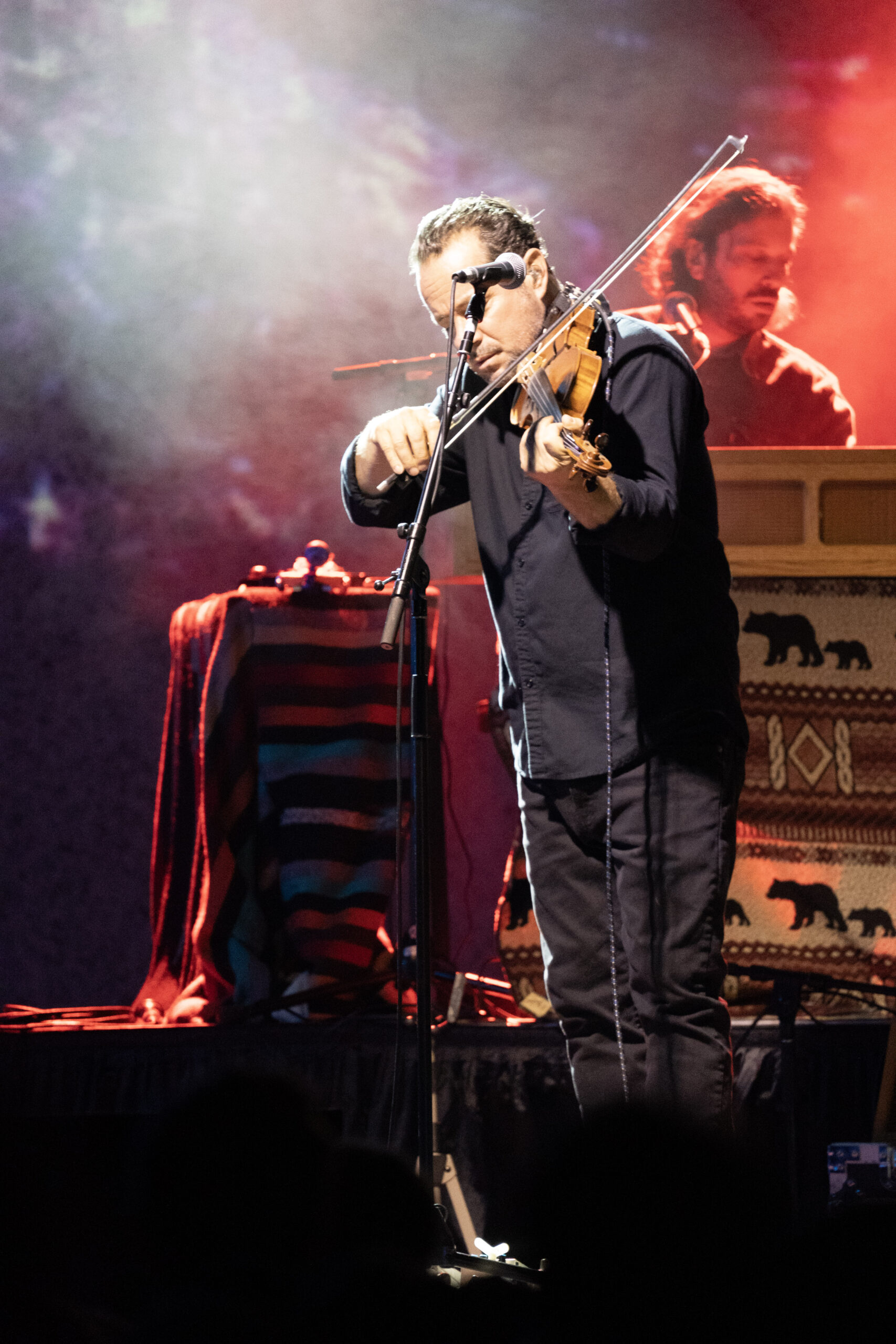 The Power of a Shared Vision
When Willie Nelson took the stage on October 19, playing to a sold-out crowd of 5,000 on the same 4-acre field that once held the safe havens of hope in 2020, he witnessed REV banners flying strong, and REV colors adorning a platform elevated above the crowd, embraced by those who had been there from the very beginning. As Firefly grows and evolves, REV remains committed to supporting a local business that embodies resilience and adaptability.
Lee expressed his pride in REV's role in facilitating the expansion of a homegrown enterprise, stating, "I'm proud that REV is able to be part of something that's allowing a locally owned business to expand to that level." Recognizing the value of partnerships, Lee highlighted how REV's collaboration and shared vision enabled this growth, emphasizing, "Because of our partnership and because of the foresight and opportunity that we all saw together in Safe Sounds, we were able to help them grow their business to another level."
"I'm pleased to be a part of the process of helping local organizations succeed and at the same time better other parts of the community around them," Lee said. "Not only are we helping Firefly and the families who work there, we're supporting the creation of a venue that allows for residents to enjoy a wholesome, fun-filled evening."
REV was born out of a shared vision and a deep desire to create something meaningful, something that added value to people's lives. Founded by a dedicated group of airmen, REV has always stayed true to its roots, cherishing the core values that brought it to life. Nowhere is this more evident than in the local businesses that REV supports, understanding that their success ripples outwards, benefiting not just them, but the entire community. Because for REV, it's about the betterment of us all – a shared commitment that drives us forward, as we work to create lasting impact and weave ourselves into the fabric of something greater.