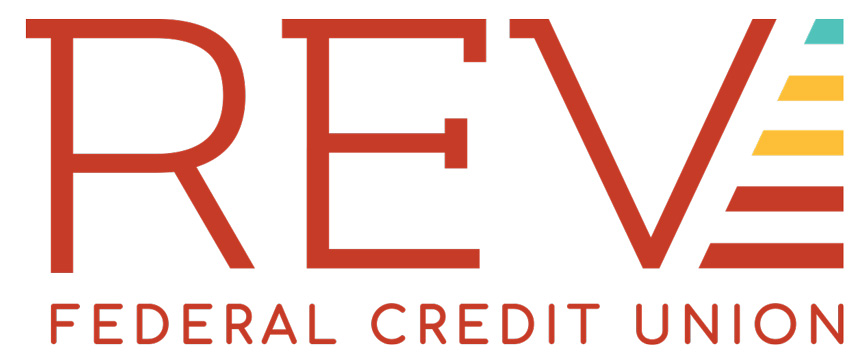 We are beginning a new strategic journey as REV Federal Credit Union. With this vision, we have the opportunity to re-position ourselves while building upon our legacy and progressing the credit union in a modern, relevant and engaging way.
As we transition to REV Federal Credit Union, we will be focusing on 4 key pillars to elevate our brand and achieve our $1Bn5 goal. Through strategic sponsorships and a new marketing strategy, we will create brand awareness and promote the energy and positive direction our organization is taking. Improving member experience through our consistent levels of service while focusing on technology and positive interactions will enhance perceptions of the credit union. Enhancing employee experience by strengthening our culture, increasing benefits and competitive pay will provide employees with new ways to grow and expand. Driving net income by improving efficiency and controlling operating expenses is key to moving us forward and will propel us to the next level.
We all own this strategy, and your role is crucial to its success.  Remember: being great is a choice… together we will take our credit union to $1Bn5!
With the overall goal to solidify our space in the market, we set out in 2019 on a process to reassess our current brand. These efforts included member and non-member surveys as well as the hiring of a regional branding agency.
Survey takeaways:
55% of members described their perception of us as "traditional."

86% of non-members described our logo as "traditional or dated."
It was ultimately determined that a shift in brand purpose, positioning and vision needed to occur through a full re-brand to align with our goals. This determination set in motion the creative process of exploring concepts and names.
Our new name REV Federal Credit Union:
conveys a great sense of energy and positivity

says we're not the ordinary credit union, we're ahead of the game

provides us with the opportunity to progress our credit union in a modern, progressive and engaging way.
Talking Points / Frequently Asked Questions
As the new brand rolls out, should you receive any questions on the new name, the following responses are appropriate.
We will be expanding this section as the rollout continues. If you come across repeated member questions that are not addressed here, please send them to the Marketing Team so they can be added to this resource center.
General Branding Questions
The credit union is moving in a new strategic direction to better position itself for future growth.
After conducting numerous surveys, feedback indicated that the Heritage Trust brand was perceived as somewhat dated in our market.
Our new name better defines our company attributes;

Diverse for everyone
Convenient/Local
Forward Thinking /Innovative
Financially Stable
Value-driven/Cost Competitive
Community Focused
The Credit Union has not merged or been bought out.
Credit Union leadership and our Board of Directors remain the same.
The name REV Federal Credit Union was selected because it invokes great energy and positivity.
Noun/Verb

A revolution in an engine or the like
To accelerate; become revved (often followed by up)
General Member Account Questions
Branch Closing Questions
Out of respect, the new corporate strategy, name change, branch closures, and more was delivered to you first.

To replicate that respect, please wait for the Marketing Team's official messaging before discussing these matters with our members.