National Kidney Month
Mar. 7—Hippie Dash 5K 9:15 James Island Cty. Pk
Mar. 11-17—Brain Awareness Week
Mar. 11—17—National Sleep Awareness Week Mar. 20—2020 International Day of Happiness 1M 5K and 10K
Mar. 26—American Diabetes Alert Day
Save the Date
Join your coworkers by participating in the 2020 Shamrock Shuffle benefiting the YMCA on 3/16/2020. Last year we walked away with two trophies—Best Time and Most Corporate Participation ! Let's defend our title!
F.I.T. Meet up Opportunities:
Every 1st Saturday— Walk Sawmill trail
Every 3rd Saturday— Walk the Wannamaker Trail & Dog park
Every month, Human Resources will randomly select and recognize a walking champion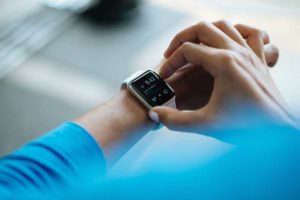 from participant submitted monthly reports tracking overall steps taken. This initiative is being implemented to encourage everyone to embrace a more active lifestyle and re-enforce healthy wellness habits at the credit union. Participants do not need to be registered with the United Health Care plan at Heritage Trust to participate. As a way of encouraging 100% participation, everyone is eligible to submit their total monthly steps using your tracking device. The top 5 motion champions with the most steps will be recognized and rewarded for their efforts.
Please congratulate our January Motion Champions!
Celeste Simmons— 564,633 steps—that is equivalent to ap-proximately 282 miles. That means that Celeste has walked all the way to Greensboro, North Carolina! Come on back Celeste or are you headed to the North Pole?
Sue Veitch—524,218
Paul Imbornone—500,578
Lauren Bailey—475,888
Holly May—411,214
Who will it be for February and March? Congratulations to you all—see HR for your $5.00 Gift Card!
Quiz Challenge
Submit your answers to Natalie in HR to be entered to win a $50.00 Gift Card! Submit this page with your name printed at the top. The drawing will be on March 30th!
1. Poor mental health:
a. Affects our relationships with ourselves and others
b. Impacts our ability to reach our full potential
c. Impairs our ability to cope
d. Is associated with some chronic disease states
e. All of the above
2. Personality weakness or character flaws cause mental health problems. People can snap out of it if they try hard enough.
a. True
b. False
3. There is no hope for people with mental health problems. Once a family member or friend develops a mental health problem he or she will never recover.
a. True
b. False
4. Some signs of mental health changes include:
a. Sleeping more than usual
b. Having unexplained aches and pains
c. Feeling unusually worried or upset
d. All of the above
5. Reasons a person may seek counseling include:
a. Personal growth
b. Addiction
c. Anger management
d. Relationship conflict
e. Eating disorder
f. All of the above
6. One way in which an employee can take advantage of a free mental health service offered through their employer is by contacting the Employee Assistance Program.
a. True
b. False
7. The Employee Assistance Program is 100% confidential.
a. True
b. False
8. Ways in which you can support your mental well-being include:
a. Journaling
b. Strengthening connections through volunteering or joining a club
c. Gentle movement
d. All of the above
In The Know
*Click each image to view article*