24 Years of Impact, One Book at a Time
Steadfast in its commitment to be good corporate citizens, REV has donated $3,000 to Reading Partners, an education nonprofit that partners with Title I schools to promote early childhood literacy.
Millions of children in the U.S. get to fourth grade without the literacy skills to read proficiently, making them more likely to drop out of school.[1] Access to high quality early literacy is limited, especially so for children in low-income families. Researchers have noted that while there are more than a dozen books per child in middle-income households, there are only one book for every three hundred children in low-income neighborhoods.[2]
REV's gift will support the charity's mission in closing the gap between reading readiness and academic achievement for students reading six months to two and a half years below grade-level.
The connection between REV and Reading Partners is two-fold as Chris Singleton, one of the keynote speakers at REV Day 2023, serves on the board. In front of a 200+ crowd, Singleton shared his story of pain and purpose stemming from the loss of his mother due to a racially motivated shooting in 2015 when he was 18 years old. With only months in between the deaths of both his mother and father, Singleton was left to raise his two younger siblings, Caleb and Camryn. In this, he left professional baseball behind and began his journey of Love>Hate.
Now a motivational speaker and father of two (soon to be of three!), Singleton has written three children's' books with the message of unity. On REV Day, Singleton sold out of every single book he had on hand, with numerous REV team members having to make the purchase online. REV matched every book purchased that day with a book purchase of its own, to donate to Reading Partners.
In true spirit of tying everything it does to community betterment, REV purchased $1,000 worth of diverse children's books from The Turning Page, the only African American owned bookstore in South Carolina, to add to its donation to Reading Partners.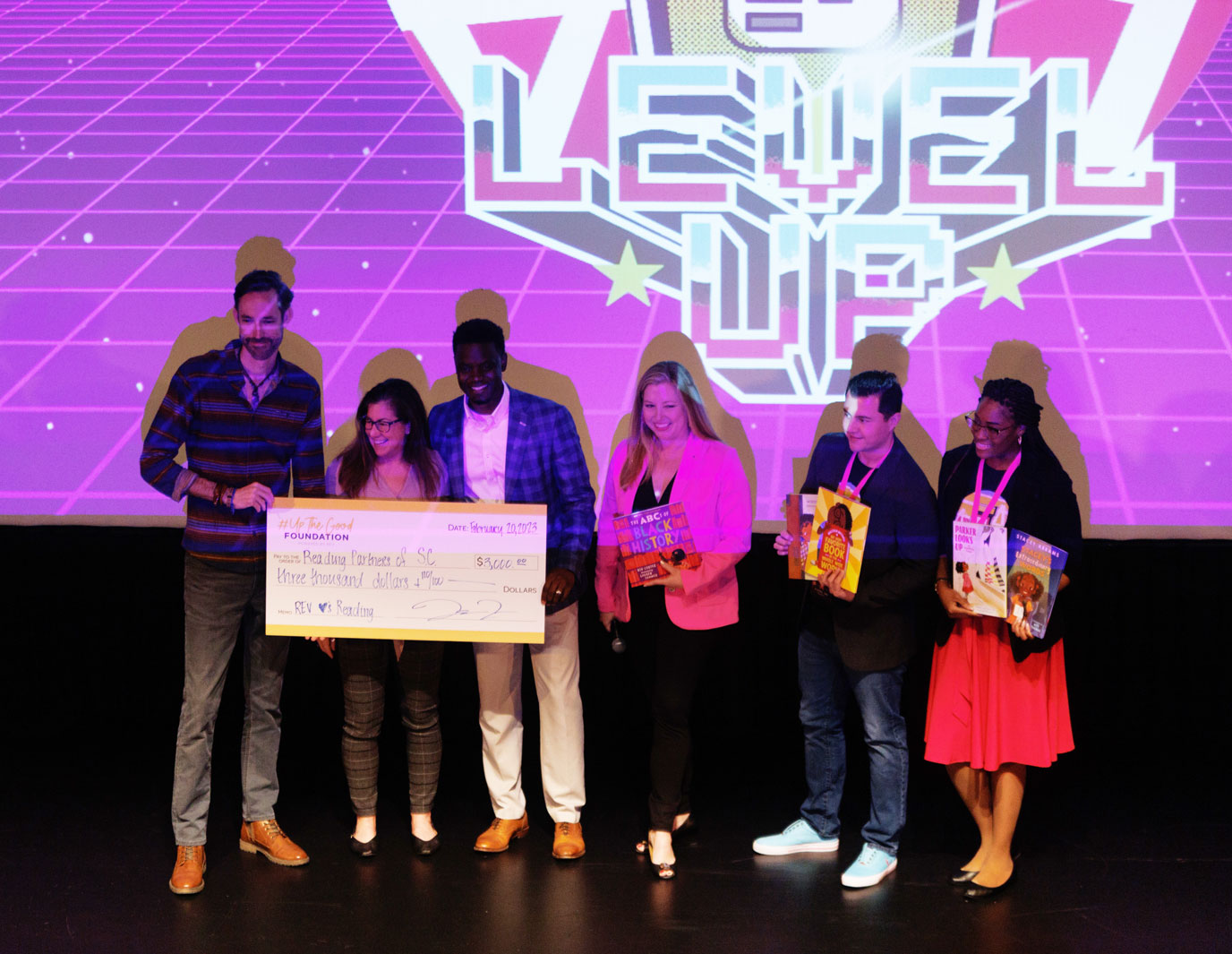 [1] Annie E. Casey Foundation. (2010). "EARLY WARNING! Why Reading By The End of Third Grade Matters."
[2] Hart, B., and Risley, T.R. (2003). "The Early Catastrophe: The 30 Million Word Gap."