Join industry experts and peers ringside to network and share best practices, strategies, and ideas for fighting fraud.
Attendees will gain insights into the ever-changing fraud environment and how to developkey programs that will keep fraudsters on the ropes.
When: August 31, 2022
Where: Harbour Club at Westedge
22 Westedge St. Suite 700 Charleston, SC 29403
Dress Code: Smart Casual
Cost: Free!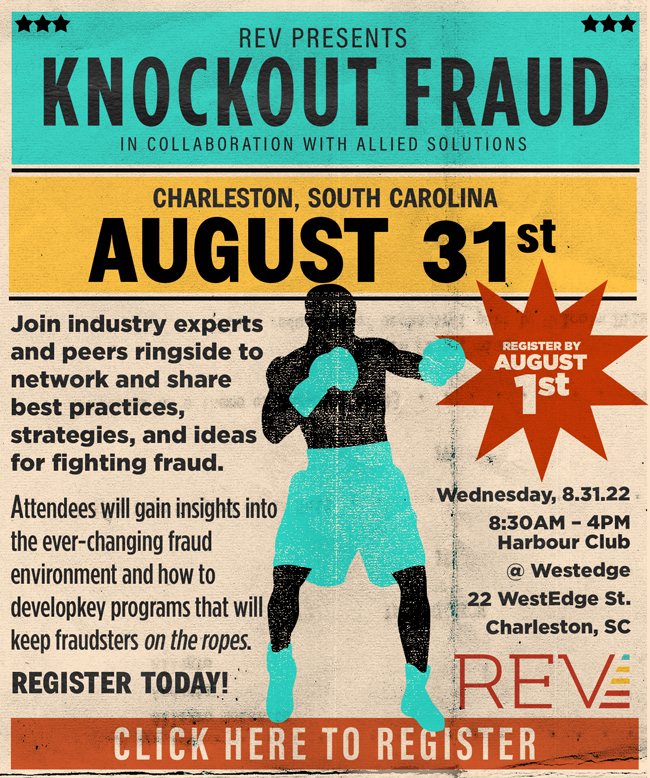 Accommodations
$287-$330 per night room rates for June 23rd/24th
Sales Manager Sara Kelly
Group Rates require a block of at least 10 rooms
35 Lockwood Drive, Charleston, SC 29401
$308-$414 per night room rates for June 23rd/24th
425 Meeting St, Charleston, SC 29403
$215 – $287 per night room rates for June 23rd/24th