Your New REV Debit Card is Here!
As part of our transition to REV Federal Credit Union, current cardholders will be issued a new Debit Card. Your new REV Debit Card not only features a sleek design, it's also loaded with features to help enhance your purchasing power. Heading out? Make sure your card is activated to ensure it's ready-to-go for use on everyday purchases. Bonus! With your REV Debit Card, you can enjoy contactless payments by loading card details on your mobile device. With EMV technology and 24/7 Card Support, you'll also enjoy a number of enhanced security features to help you avoid any disruptions.
Don't wait to activate your new Debit Card!
Your current Heritage Trust debit cards will be automatically disabled on July 14th.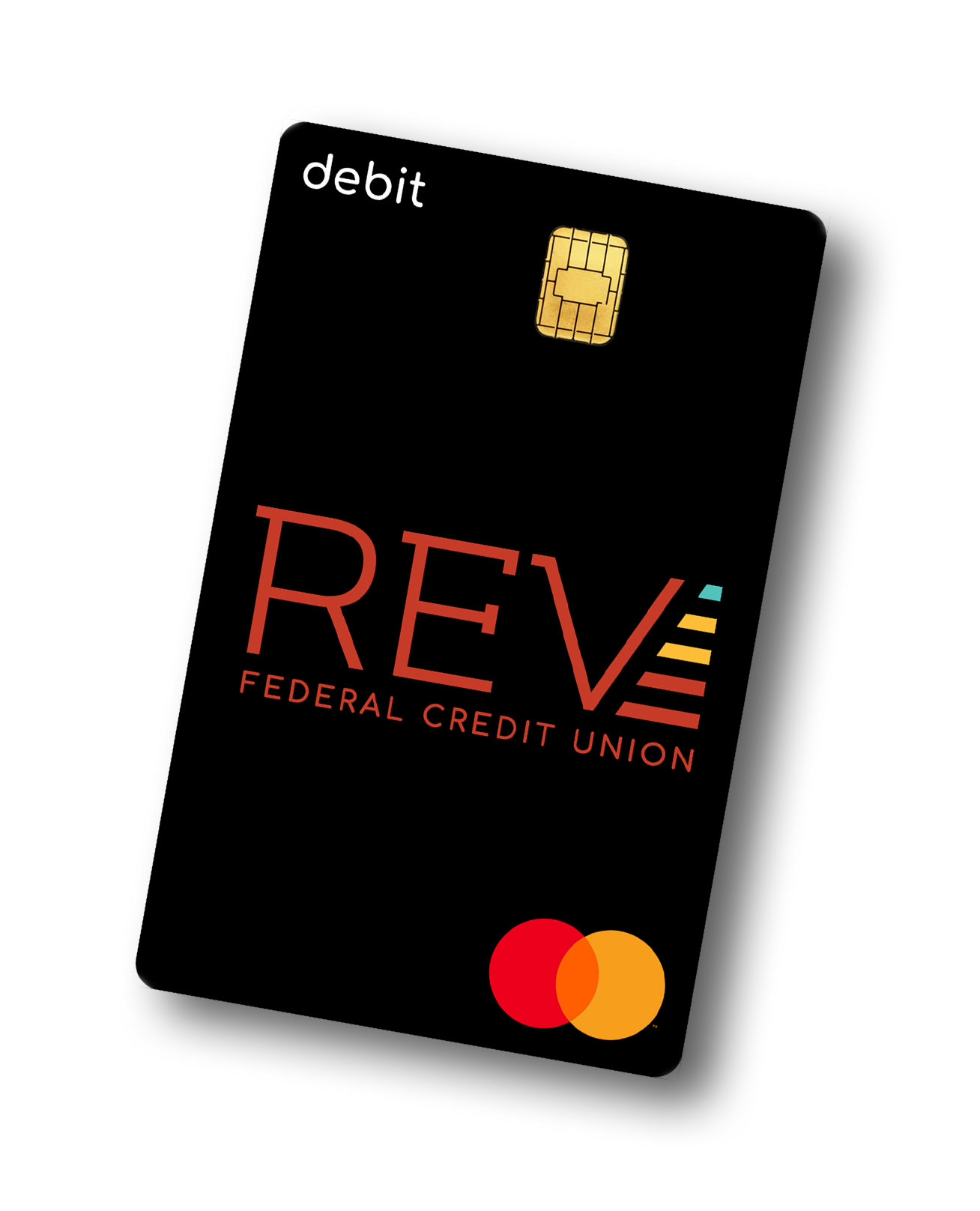 If you received a white debit card with the REV logo before March 17, 2021, your card will be deactivated on July 14th.
Cards will be mailed to the cardholder's address on file. If you are listed as a joint-owner on an account, but have your own debit card, your new REV Debit Card will be sent to the primary accountholder's address on file.
As part of our rebranding transition, existing Debit Cardholders are being issued a new "REV" Debit Card.
No. Your current PIN will transfer over to the new "REV" Debit Card.
Yes. Your old Debit Card will no longer work once the new card has been activated. As part of the re-issue, all existing Debit Cards will be deactivated at 11:59 p.m. on June 15th. It is important that members activate their new cards and update all automatic payments before the cutoff to avoid disruptions in service.
The new REV branded Debit Cards will be mailed to existing cardholders in phases starting the week of March 15th. If you have not received your new card by May 7th, please contact a REV Team Member by calling 800.845.5550.