Charleston, SC (February 23, 2021) – REV is excited to welcome Mel Valenzuela as its Chief Lending Officer (CLO)! With over 27 years of experience in financial services, Valenzuela's expertise will compliment REV's digital lending strategy. As CLO, Valenzuela will be leading REV's credit and lending growth, and will oversee the credit union's overall loan portfolio.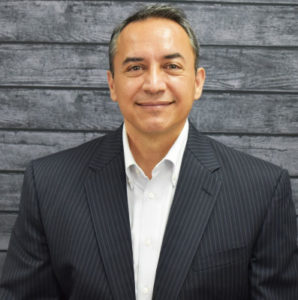 Valenzuela's extensive background will enable him to manage the quality, growth, market competitiveness, risk management, and asset diversity for consumer lending, indirect lending, and business lending programs.
Prior to joining the REV Executive Team, Valenzuela served as Chief Lending Officer for North Augusta based SRP Federal Credit Union. During his tenure at SRP, he spearheaded the credit union's recent growth while overseeing Consumer Lending, Mortgage Lending/Operations, Business Banking, Loan Servicing, Lending Contact Center, Credit Cards, and Collections Department.
"Mel will play a pivotal role in the credit union's transformation into a digital first financial institution. With his extensive experience, he will secure REV's place as a major lender in the markets we serve," commented REV President & CEO, Jason Lee.
About REV Federal Credit Union 
REV's roots in the Lowcountry go back to 1955 and is committed to improving the financial wellness of others.  Since then, our passion for helping people has never changed, serving more than 55,000 members and businesses through the latest tech, highly competitive rates, and giving back to our local community. Together, we can make a difference, we are stronger, we are REV!