REV Named the Post and Courier 2023 Charleston's Choice Best Credit Union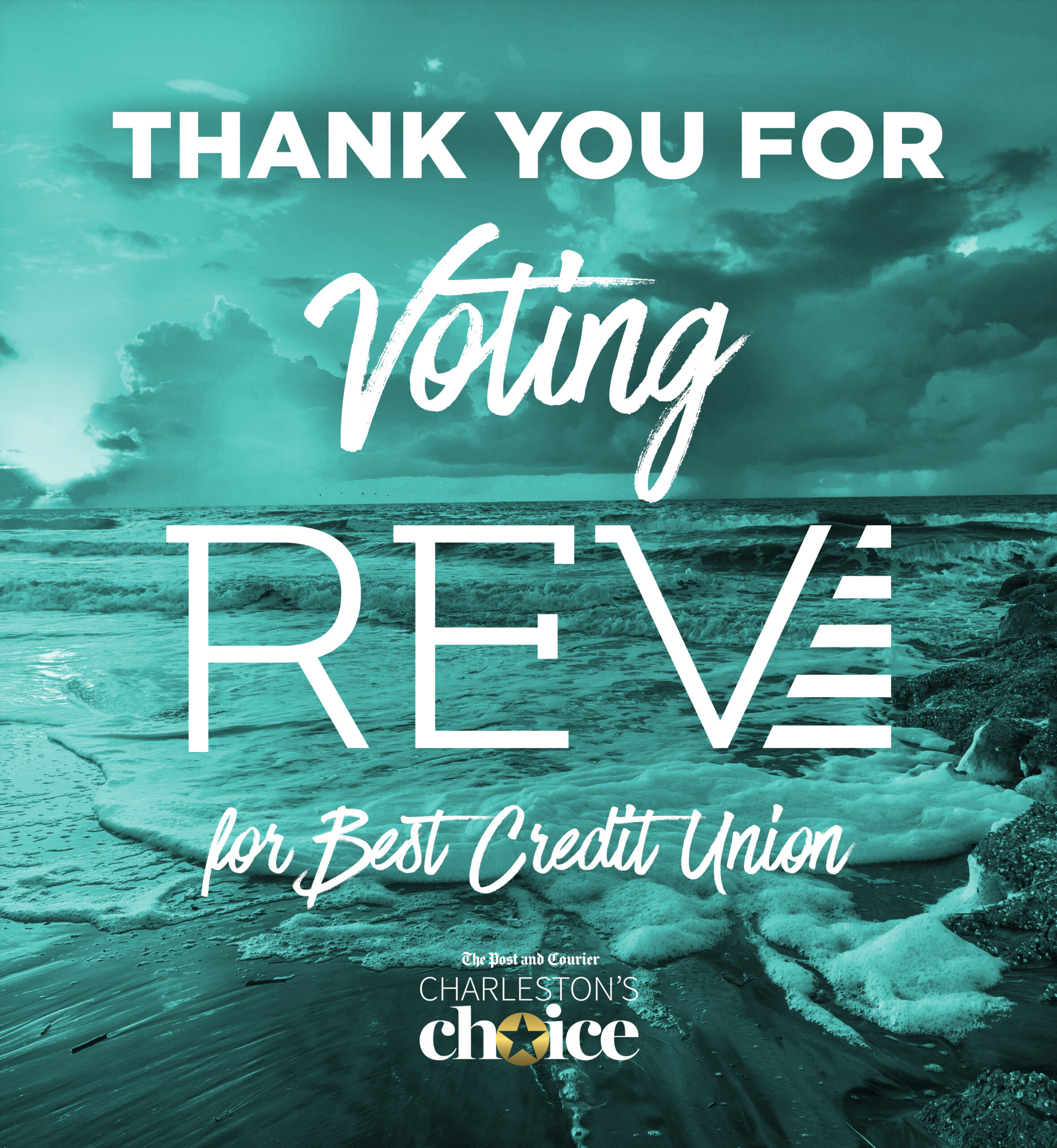 For the third year in row, REV has been named Charleston's Best Credit Union by the readers of the Post and Courier. As a credit union that is wholly committed to serving the community, being recognized as the best, based on your votes, is a tremendous honor. It means that we're doing something right and that our commitment to always putting people over profit is resonating within the community.
Our success is possible because of you, our members, and the larger community who have supported and continue to support us. You are what fuels our passion, inspires us to innovate, and keep us striving to be better every single day.