REV x RiverDogs: Creating Impact in Action On and Off the Field
At first, you're probably wondering what finance and baseball have in common. The truth is, more than you think. Baseball is one of America's favorite pastimes. That's why REV is proud to be the official credit union and volunteerism partner of the Charleston RiverDogs. Together, we've been hitting home runs since our partnership first began in 2020.
When it comes to building resilient communities, our two organizations are doubling down on the impact we're creating in the Charleston Metro Region both on and off the field. Through this collaboration, we're able to amplify our impact in action by actively seeking out local non-profit organizations and causes that could use an extra boost of support. This win/win not only allows REV team members to use volunteer time off to find their volunteer crush, but also enables both organizations to collectively elevate their corporate social responsibility to the community.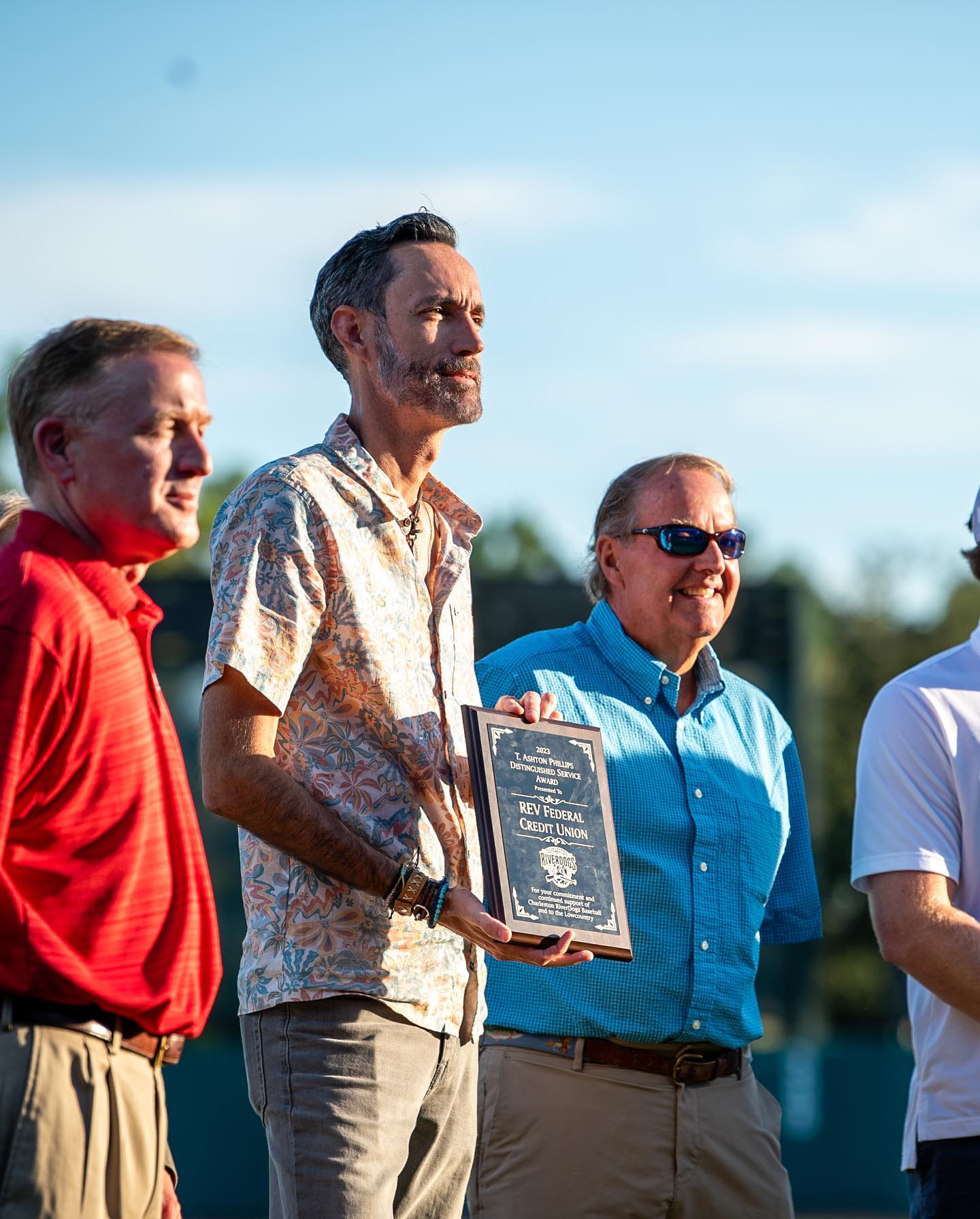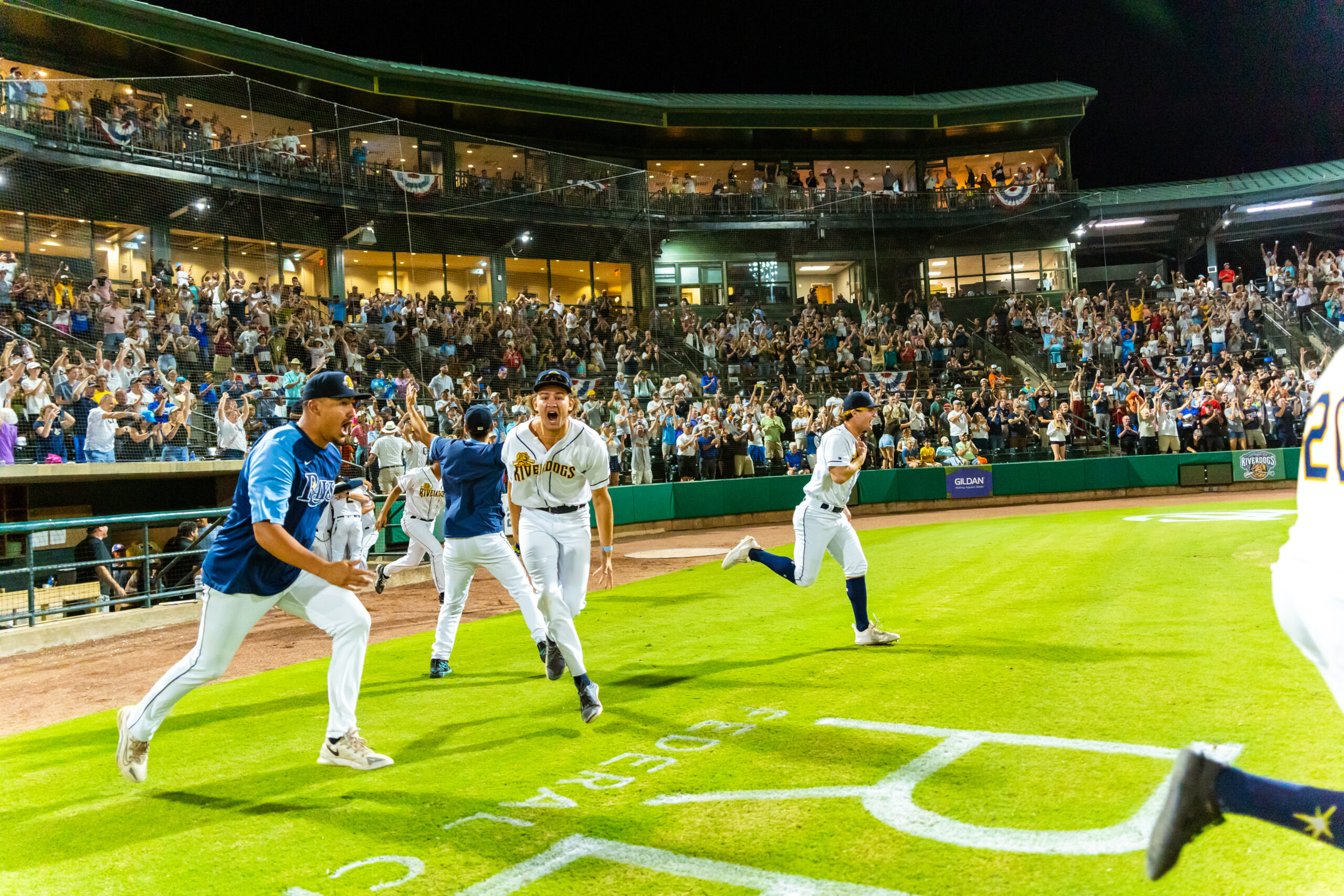 "We consider our relationship with REV to be the gold standard in impactful community partnerships. It's two local-focused organizations with aligned goals, who use our collective power to achieve a shared vision: make our community a better place," stated Charleston RiverDogs Senior Vice President, Ben Abzug.
Since 2021, REV has been proudly cheering on Charleston's home team as it pursued 3 consecutive Carolinas League Championships. Through its support as a designated 20/20 level partner, it's also helped elevate the experience for fans by investing in special programs such as Friday Night Fireworks #PoweredByREV, and providing its own members with special discounts on general admission tickets.
As a locally headquartered financial institution, REV is actively committed to ensuring that the Charleston Metro Region continues to be a great place to live, work, and play. Because of it's longstanding commitment, it was recently awarded the T. Ashton Phillips Award by the Charleston RiverDogs. This award recognizes area businesses for their contributions to the overall success of the ball club and its impact on the community. These are qualities that embody the way REV approaches community engagement.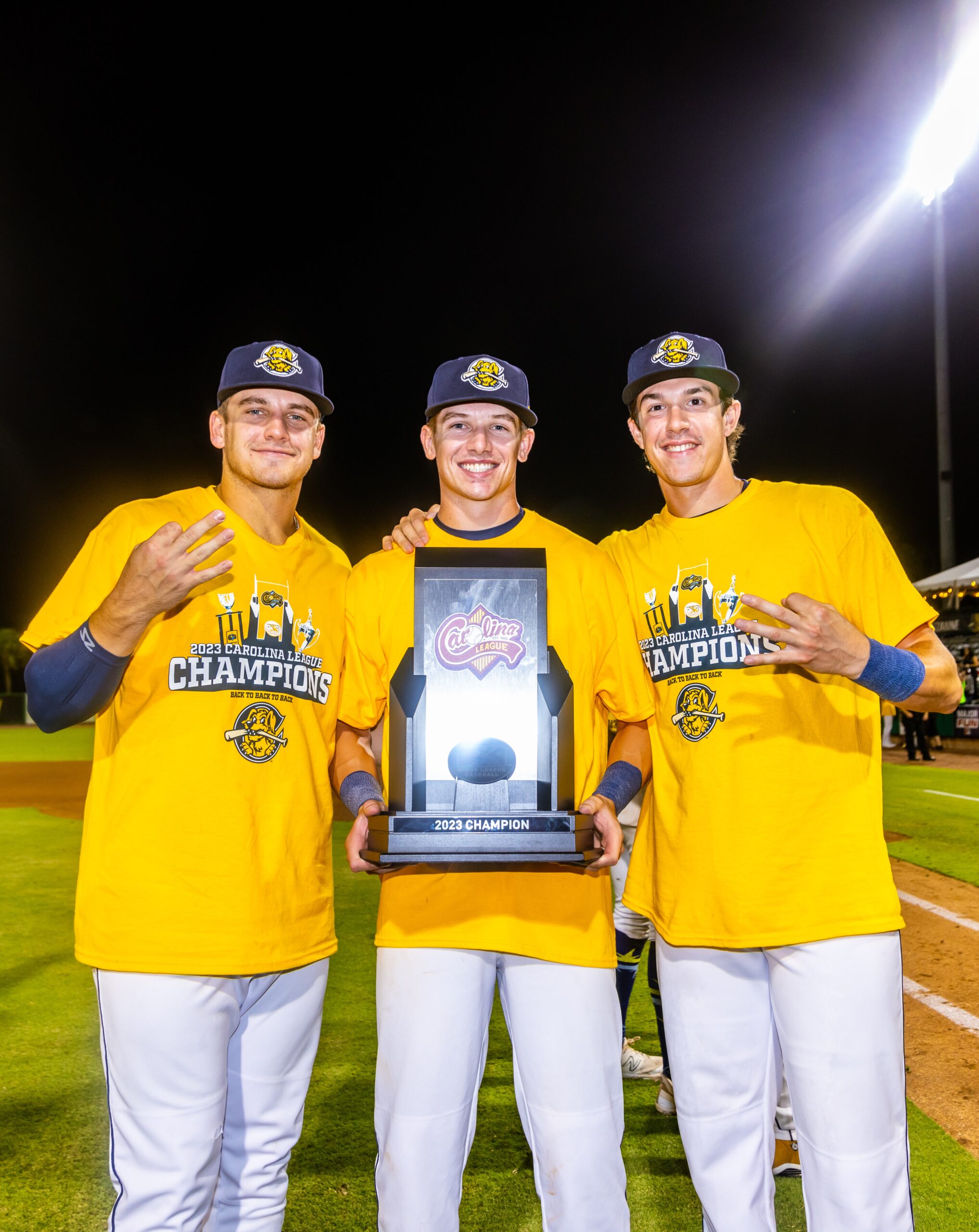 "The RiverDogs and REV share the same dedication and passion to making Charleston a great place to live, work, and play. Together, we've been able to elevate our community impact in action through our shared values," commented REV President/CEO, Jason Lee.
REV's mission is Growth with Purpose. Its approach to Craft Banking, and building relationships well beyond the transaction have allowed the Charleston based financial institution to remain innovative without losing that personalized hometown touch. As an organization, it has always believed in putting people over profit. By teaming up with likeminded organizations such as the RiverDogs, the financial institution has been able to redefine what #PoweredByREV truly means.