Welcome to REV Day 2022!
You're in for an exciting day that is sure to be out of this world. So, buckle up and get ready to blast off!
BREAKOUT SESSIONS
We've pulled together a great group of professionals to lead panels on Culture, Change Management, Economic Outlook, and the REVtech Roadmap. You'll also hear from our internal and external experts on the impact REV is making in the communities we serve.
Set Course (breakout #1): REV is undergoing a Digital Transformation. Join our panelists to hear about the Tech Roadmap, industry trends, what REV is doing to meet the need, Digital Banking, and the future of Digital Member Care.

Ready for Impact (breakout #2): Our internal and external panel of experts will discuss REV's core values, how to live your best #REVlife, embrace individuality, and share insights on how YOU are powering REV.
Boldly Go (breakout #3) : In this panel, our speakers will share the importance of building relationships, share tips on conflict resolution, and take a deeper dive into Growth with Purpose.
Systems Check (breakout #4): Hear from Deirdre Ostrander, Director of Business Transformation at Blackbaud, on the 3 types of organizational change: Developmental | Transitional | Transformational.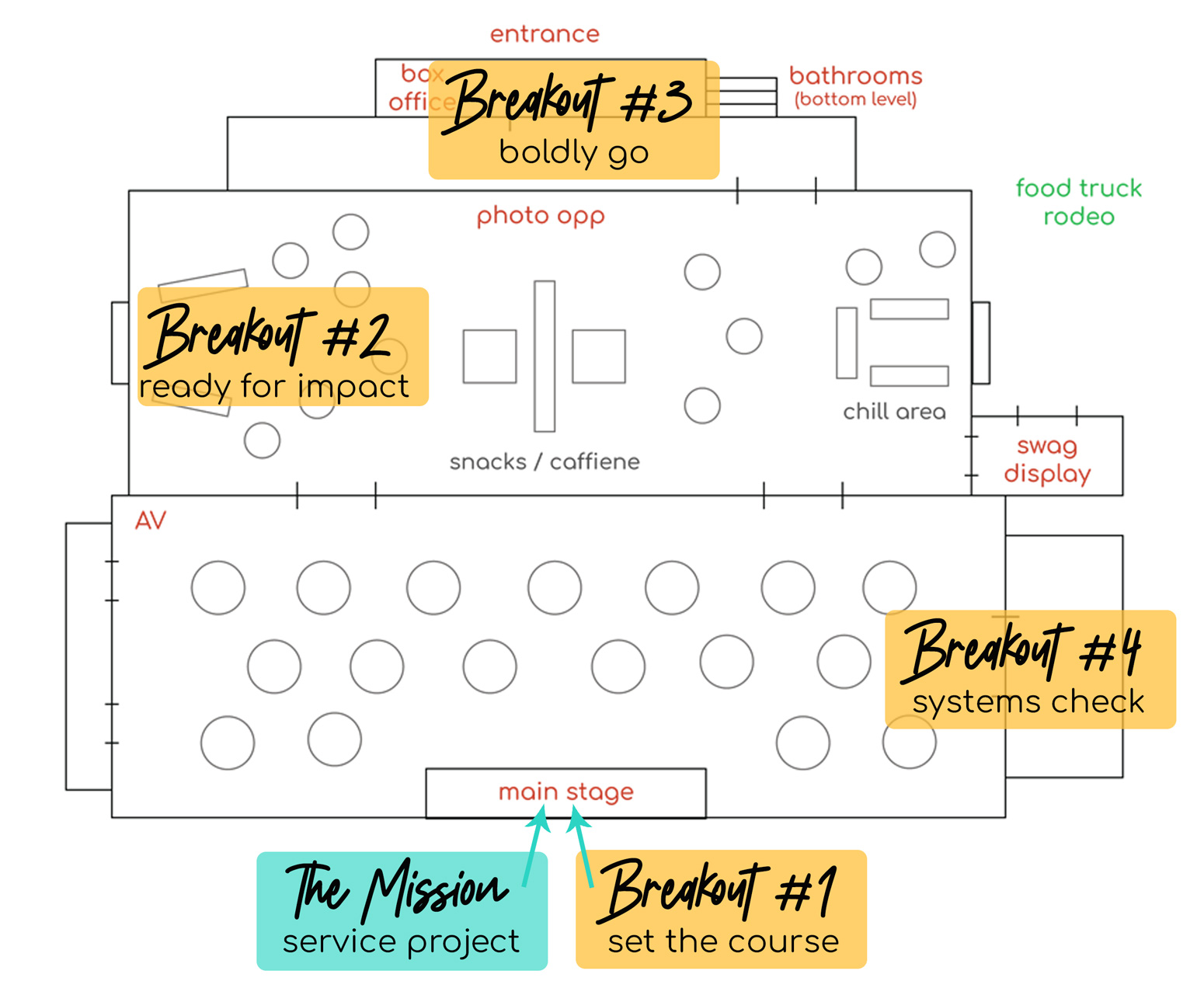 Fly along the milky way to pick up assorted snacks & sweet treats throughout the day. For lunch, visit Space Cowboy's Food Truck Rodeo! Lunch is on us but make sure you have your green lunch ticket when you place your order. Each ticket can be redeemed for one lunch and beverage from any of the 3 trucks. Meal tickets are the only form of payment that will be accepted.
Taste of Berlin
German-American favorites made with love & sausage (and more). Köstlich!
Choose your entrée:
Pastrami Grilled Cheese
Patty Melt Grilled Cheese
Turkey Ruben Grilled Cheese
Kale Grilled Cheese
Buffalo Grilled Cheese
Polish Kielbasa
Currywurst
Chili Cheese Dog
Entrees come with drink & fries!
Dashi
Asian & Latin-fusion dishes that you didn't know you needed!
Choose your entrée:
Thai Wings*
Pad Thai
Tacos, 2 per order
Steamed Bun, 2 per order
Burrito
Salad
Entrees come with a drink & your protein of choice: Garlic-Chili Fried Chicken, Sautéed Shrimp, 5 Spice Pork Belly or Tofu
*No additional protein included
Area 51 Foods
Classic pub food! Out of this world, but still in your comfort zone.
Choose your entrée:
Chicken Crack Sandwich
Alien Bowl with Chicken, Steak or Portobello Mushrooms
Philly Cheesesteak
Chicken Philly Cheesesteak
Spaceball (meatball) Sub
Grilled Chicken Wrap
Steak Wrap
Portobello Wrap
Entrees come with a drink & your side of choice: Tots: Plain or Hot, Mozzarella Sticks, Mac N Cheese Bites or Pasta Salad